Me!!!
OMG!!!! Its finally arrived. The day when all my SITS Sistas are coming to visit. And that means I have company coming. I hope I did everything I wanted to do to prepare.
Every thing clean and shiny...check.
Dirty laundry hidden...check.
Lipstick wiped off milk jug...check.
"Pseudo" step-kids washed and threatened to be polite or else...check.
Trip to the liquor store...double check.
Welcome, my name is Michael (I prefer MJ) and I am a girl...have I already said that? I am always saying that...its the story of my life.
The BF fixing things.
I want to invite you to make yourself comfortable and enjoy a
cookie and a cocktail
...may I suggest my signature drink The Sweet MJ (I even make an alcohol free version if you prefer).
Really quick a little bit about myself. I am in my late 30s (when did that happen), I live with my BF, his 2 kids (my "psedeo" step-kids) 3 dogs and a cat. I started blogging in 2010 to share my mad cap adventures with friends and family. Soon I started blogging about my bizarre thoughts and about my relationship with The BF and family. Please don't take anything I write too serious; I am mostly tongue in cheek and I am always looking for the humor in everything. After all, if you can't laugh at your self you can't laugh with others.
To learn more check out my
about me page
,
my favorite posts page
and my
how we met page
.
I hope you have a nice time here today. Please feel free to look around and tell me about yourself.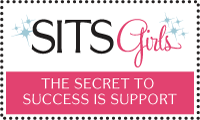 Are you asking yourself what is SITS? Well let me invite you to check out this awesome blogging community boosting 15,000 women bloggers that believes the Secret to Successes is Support.
To be honest they are so much more than just a community. They really want to help you to be the kind of blogger you want to be and offer support regardless if you are a brand new blogger or a veteran blogger.
They offer forums, free online classes, tips to making your blog and a Blogging Boot Camp (which is the only thing I haven't done but I am hoping to one day)